什么電影或者電影場景讓你每次看都會哭?(2)
What is one movie/scene that makes you cry every time you watch it?(2)
2021-10-06
大寶貝
7862
0
0
收藏
糾錯&舉報
譯文簡介
只有一部電影讓我哭過
正文翻譯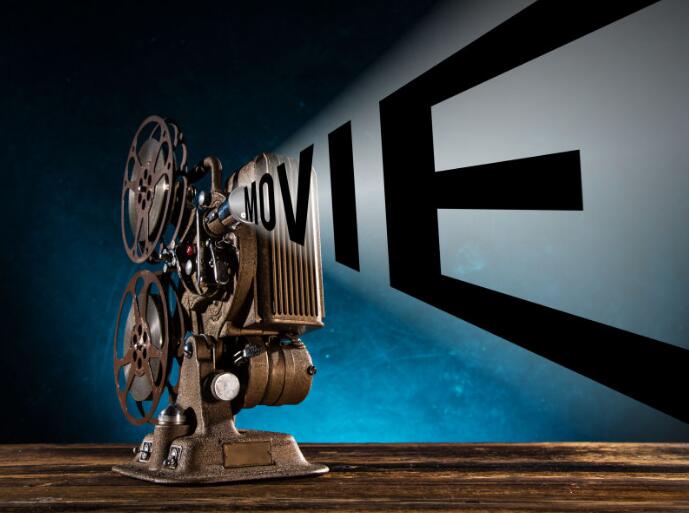 What is one movie/scene that makes you cry every time you watch it(2)?
什么電影或者電影場景讓你每次看都會哭(2)?
評論翻譯
It's a movie about the 1980 US national hockey team. The famous team that won the Olympic gold medal against all odds and beat the best team in the world. There's a scene earlier in the movie before the Olympics even begins though.

這是一部關于1980年美國國家曲棍球隊的電影。這支著名的隊伍克服重重困難贏得了奧運會金牌,并擊敗了世界上最好的球隊。在奧運會開始之前,電影中還有一個場景。
Ralph Cox was a player that Herb Brooks (the Coach) and his teammates like a lot. He's a funny laid back guy, and a good player. He's introduced in the movie at the very beginning when the players are introducing themselves to each other. The scene isn't long after the assistant coach reminds herb that they have 21 and they can only have 20 players.

拉夫·考克斯是赫伯·布魯克斯(教練)和他的隊友們非常喜歡的球員。他是個風趣隨和的人,也是一個好球員。電影一開始當隊員們正在互相介紹自己時,他就被介紹了。在助理教練提醒赫伯他們有21名球員,而他們只能有20名球員后不久,這一幕就出現了。
Right before the games the team is in the dressing room. The players are getting changed and talking. and then the assistant coach walks in.

比賽前,隊員們在更衣室里。球員們正在換衣服和說話。然后助理教練走了進來。
"Herb wants to talk to you"

"赫伯想和你談談"
There's just utter silence. Ralph's face goes blank and then looks around the locker room at his teammates. some of them are half halfheartedly doing there thing and the others are staring around room uncomfortably at each other and at Ralph. After a few seconds Ralph Smiles sadly at them.

只有完全的沉默。拉爾夫的臉變得茫然,然后環視了一下更衣室里的隊友。他們中的一些人心不在焉地做著自己手中的事,另一些人則在房間里不安地盯著彼此,還盯著拉爾夫。幾秒鐘后,拉爾夫悲傷地朝他們笑了笑。
The scene cuts to Herb's office. Ralph walks in

場景切換到赫伯的辦公室。拉爾夫走進來
"Coach Patrick says you wanted to see me"

"帕特里克教練說你想見我"
"Why don't you have a seat there Ralph…There's uh no easy way of doing this…Rules say that we have to be down at 20 men and right now we're at 21…I wish like hell i can keep ya Ralph"

"拉爾夫,你為什么不在那里坐下來,……沒有簡單的方法做到這點……規則說我們必須減少到20個人,而現在我們是21個人……我真希望我能留住你,拉爾夫"
"…Yeah…yeah i know"

"……是的……是的,我知道"
"Your a hell of a hockey player, this doesn't change that"

"你是個很棒的冰球運動員,這改變不了那個事實"
"thanks for giving me your very best"

"謝謝你給了我你最好的"
Ralph than walks out the door(you can't really see it but he's fighting back tears) and Herbs watches him walk out of site. It's the last time we see him in the movie, after that the movie starts to focus on the Olympics.

拉爾夫走出了門(你真的看不到他臉上的表情,但他正在強忍淚水),赫伯看著他走出現場。 這是我們最后一次在電影中看到他,在那之后,電影開始把焦點放在奧運會上。
When i see Ralph in that scene i can't help but sympathize with him. So many things must be going through his head. Sadness, Anger, Embarrassment, and even bitterness.

當我在那個場景中看到拉爾夫時,我不禁同情他。 他的腦子里一定在想很多事情。 悲傷,憤怒,尷尬,甚至苦澀。
This story happened between the years 1923 -1935.This story became world famous when one of Professor Ueno ( the real owner of Hachiko ) 's student wrote an article about Hachiko in the newspaper back then .

這個故事發生在1923-1935年間。當時上野教授(八公的真正主人)的一名學生在報紙上寫了一篇關于八公的文章,這個故事因此變得舉世聞名。
Real HACHIKO in the above picture . Every year on March 8 ,Hachiko's devotion is honored with a solemn ceremony of remembrance by many animal lovers .

上圖中是真正的八公犬。每年的3月8日,許多動物愛好者以隆重的紀念儀式來紀念八公的獻身精神。
The bronze statue of Hachiko at Shibuya station in Tokyo .

東京澀谷站的八公銅像。
It is my favorite movie of all time as well.

這也是我有史以來最喜歡的電影。
I might have seen the movie over 20 times till now and never failed to get teary eyed at the end.

到目前為止,我可能已經看過這部電影20多次了,而且最后總是淚流滿面。
It is just that intense. Everything in it is. The music, the acting, the story, the direction, the progression. At least for me, it is.

它就是那么強烈。 里面的一切都是。 音樂,表演,故事,電影指導,情節發展。至少對我來說是這樣。
You crave for success and once you get it, you realize that's not at all related to your happiness.

你渴望成功,一旦你成功了,你會意識到那與你的幸福毫無關系。
He had all the fame and money in the world, but still he was possibly the unhappiest man on earth.

他擁有世界上所有的名氣和金錢,但他仍然可能是地球上最不幸福的人。
What's the point of having all the riches and wealth if you don't have your people (or your love) to share it with. This also explains the quote that I have in my bio.

如果沒有你的親人(或愛人)與你分享,擁有所有的財富又有什么意義? 這也解釋了我在簡介中引用的那句話。
Since the beginning of the movie, they were never meant to be together. What they had was too powerful to break, but too divine to last.

從電影開始,他們就注定不會在一起。他們所擁有的太強大而無法打破,太神圣而無法持久。
As Jordan said just before Naadan Parindey starts:

正如喬登在《Naadan Parindey》這首音樂開始之前所說的那樣:
Mujhe ye sab kuch nahin chahiye…

不要這一切......
原創翻譯:龍騰網 http://www.mmg13444.com 轉載請注明出處


The part that actually hits me hard is the last minute of Naadan Parindey, when Heer (her presence) walks on the stage and Jordan realizes that he has lost her, for good.

真正讓我印象深刻的是在《 Naadan Parindey》這首歌的最后一分鐘,希爾(她的出現)走上舞臺,喬登意識到他已經永遠失去了她。
Maybe Jordan will go on living, will keep on breathing, his life will go on, what will remain is that void, that guilt, forever.

也許喬登會繼續活下去,繼續呼吸,他的生活還會繼續,剩下的將是空虛,內疚,直到永遠。
And here's my desktop background. Subtly reminding me of what's important. Haven't changed it in years! Rockstar, forever and always.

這是我的桌面背景。 巧妙地提醒我什么是重要的。 好多年沒換了! 《搖滾巨星》,直到永遠。
Well, there are many such movies. Limiting the scope of this discussion and strictly talking about Bollywood classics , the first one which comes to my mind is Anand! A Hrishikesh Mukherjee masterpiece which is often regarded as the finest of Indian cinema!

嗯,這樣的電影有很多。限定本次討論的范圍,嚴格地討論寶萊塢的經典,我第一個想到的就是《快樂的阿南(1971)》!西里斯科什·慕克吉的杰作,通常被認為是印度最優秀的電影!
For those of you who don't know, Anand is the highest rated Bollywood movie of all-time on IMDb . Also, It has been rated higher than the Inception, Forest Gump, Fight club , The Prestige and many more. Not that I am a fan of IMDb rankings but now that I have your attention let me expound and offer my opinion. In the movie Anand, India's first ever superstar, Rajesh Khanna has played a role of a lifetime. He is accompanied by the lesser known, tall, young and thin , Amitabh Bachchan. (The guy who was going to dethrone Rajesh Khanna in stardom and fame in the next few years. The genius who was going to become the nation's favorite angry young man and rule the Bollywood for eternity. )

對于那些不知道的人來說,《快樂的阿南》是IMDb上有史以來收視率最高的寶萊塢電影。此外,它的評分也高于《盜夢空間》、《阿甘正傳》、《搏擊俱樂部》、《致命魔術》等。并不是說我是IMDb排名的粉絲,但現在我引起了你們關注,讓我來闡述并提出我的觀點。在電影《快樂的阿南》中,拉杰·肯南扮演了一個畢生難忘的角色。陪同他的是鮮為人知的阿米達普·巴真,一個又高又瘦又弱的年輕人。(在接下來的幾年里,這個家伙將在明星地位和名氣上取代拉杰·肯南。這位將成為全國最受歡迎的憤怒青年的天才,并永遠統治寶萊塢。)
I have seen grown ups crying like a baby while watching this movie. I have also seen guys giving up the movie in between because crying would hurt their male ego. There is no escape. The only escape lies in the acceptance of the truth. The inevitable truth the movie caters. Before you start making assumptions, let me clarify that it's not a mawkish tale! It has a perfect balance of everything it requires. A mawkish one would never be there on the top of the list of the highest rated Bollywood movies, even after 46 years of its release!!

我看到成年人在看這部電影時哭得像個嬰兒。 我也看到一些男人在中途放棄這部電影,因為哭泣會傷害他們的男性自尊心。 沒有逃脫的余地。 唯一的出路在于接受真相。 這部電影迎合必然的事實。 在你開始做假設之前,讓我澄清一下,這不是一個令人討厭的故事! 它完美地平衡了它所有需要的一切。 一部拙劣的電影也永遠不會出現在寶萊塢電影的榜首,即使它已經上映46年了??!
So if you haven't , please watch this masterpiece. And cry. And release those excess hormones from your body which are anyway harming you.

所以如果你還沒有看過,請看這部杰作。 然后哭泣。 并從你的身體中釋放那些無論如何都會傷害你的過多荷爾蒙。
This ends the answer. I have intentionally refrained from disclosing the story of the movie as I believe each one of you must watch it with an unbiased mind. The next part is a personal anecdote regarding this movie.

答案到此結束。我有意避免透露這部電影的故事,因為我相信你們每個人都必須以公正的心態去看這部電影。下一部分是關于這部電影的個人軼事。
原創翻譯:龍騰網 http://www.mmg13444.com 轉載請注明出處


Answering this question reminded me of an incident worth sharing. When I was doing my under-graduation I had a friend who used to discuss movies with me. I had developed this new habit of critically analyzing movies and writing reviews those days. He was thoroughly impressed with my insight and often sought suggestions for the movies to be watched and movies to be left. A die hard Nolan fan, he had a conspicuous inclination towards Hollywood. Well, not the Woody Allen types but the Nolan , Scorsese and Tarantino types. Which we all love, don't we?

回答這個問題讓我想起了一個值得分享的事件。 當我在讀本科的時候,我有一個朋友經常和我討論電影。 在那些日子里,我養成了批判性分析電影和撰寫評論的新習慣。 我的洞察力給他留下了深刻的印象,他經常對要看的電影和要保留的電影尋求建議。 他是諾蘭的死忠粉,對好萊塢有著明顯的偏愛。 嗯,不是伍迪·艾倫那種類型的,而是諾蘭、斯科塞斯和塔倫蒂諾的那種。 我們都很喜歡,不是嗎?
One evening I asked him if he has watched Anand. Little did he knew how this innocuous looking question was going to impact him both financially and emotionally in the coming week. He mockingly replied "Macha ,are you done with all the better ones? Why these old, redundant and exaggerated tales of mediocrity now?" He laughed off saying he didn't like much and so it makes no sense to waste another three hours watching similar or even worse stuff.

一天晚上,我問他是否看過《快樂的阿南》。他一點也不知道這個看起來無關痛癢的問題會在接下來的一周對他的經濟和情感產生怎樣的影響。他嘲弄地回答道:"瑪查,那些更好的你都看完了嗎?為什么現在會有這些陳舊的、多余的和夸張的平庸故事呢?"他笑著說他也不太喜歡,所以再浪費三個小時看類似甚至更糟的東西是沒有意義的。
This kinda offended me , because I knew how good a movie this was. I thoroughly believed if there was even a single movie from that bygone era which clearly passed the time-test , it had to be Anand. So, I asked him again , but as a challenge this time. Now he was supposed to watch this movie without shedding a drop of tear and I would pay for the next three of his movie tickets. If he fails, he pays. Tempted as anything he accepted the challenge only after warning me about my impending loss.

這有點冒犯了我,因為我知道這是一部多么好的電影。 我完全相信,如果有一部過去時代的電影明顯通過了時間的考驗,那一定是《快樂的阿南》。 所以,我再次問他,但這次是一個挑戰。 現在他應該在不流一滴眼淚的情況下觀看這部電影,而我會支付他接下來的三張電影票。 如果他失敗了,他支付我的。 只是在警告我即將蒙受損失之后,他才接受了挑戰。
Over confidence has defeated many legends. Not that he was one, Anyway, the bet was on and he decided to watch the movie all alone on a predecided day and time. Only condition was to keep his door open, which would enable me to keep an eye on his eye.

過度自信打敗了許多傳奇人物。 不是說他就是其中之一,無論如何,賭注已經開始了,他決定在預定的日期和時間獨自觀看這部電影。 我唯一的條件是讓他的門一直開著,這樣我就可以盯著他的眼睛了。
Of course he cried. He tried his best to evade those tears but failed. It's awkward when you see a tough guy in tears. Like Amitabh Bachchan in Kabhi Khusi Kabhi Gham. Yashwardhan Raichand, a man of his words, strong and hard hearted, finally gave up and cried in front of his wife, Jaya Bachchan, seeking forgiveness for the crime of keeping a son, Shahrukh Khan, away from his mother for so many years.

他當然哭了。他盡力避開那些眼淚,但失敗了。當你看到一個硬漢在流淚時是很尷尬的。就像《有時快樂有時悲傷》的阿米達普·巴強一樣。阿什哈弗單·理查德,是一個說話算數的人,堅強而鐵石心腸,他最終放棄了,在妻子加雅·巴強面前哭了起來,為讓兒子沙魯克·汗遠離母親這么多年的罪行尋求原諒。
I realized my friend wasn't that strong from inside as he appeared and even claimed otherwise. There was something about those tears which make me feel proud even today. I don't know what it is. I mean I know I got free movie tickets not once but thrice and also the bragging rights of a lifetime but still.. Moved throughly, he admitted he loved the movie and was embarrassed of disrespecting it previously. His faith in Bollywood was restored.

我意識到我的朋友從內心來說并不像他看起來的那么堅強,甚至他聲稱自己不是這樣。即使在今天,那些眼淚也讓我感到自豪。我不知道這是什么。我的意思是我得到了免費的電影票,不是一次,而是三次,也是一生難得的吹牛權,但仍然..最后,他承認自己喜歡這部電影,并為之前不尊重這部電影而感到尷尬。他恢復了對寶萊塢的信心。
The scene in Radio (James Kennedy, played by Cuba Gooding Jnr) after Radio's mum dies. Note it's a journey that gets there. The film sets up so you become so endeared by Radio's persistently kind, positive nature despite his cognitive disability, and overcoming the odds in a world that doesn't always share that same positivity and gentleness.

這是《真情電波》(詹姆斯·肯尼迪,由小庫珀·古丁飾)中"收音機"媽媽去世后的場景。注意,這是一幕到達那里的旅程場景。這部電影的背景是,盡管"收音機"有認知障礙,但他堅持不懈地善良、樂觀的本性讓他變得如此可愛,并在一個并不總是那么樂觀和溫柔的世界里克服困難。
原創翻譯:龍騰網 http://www.mmg13444.com 轉載請注明出處


The genuineness of Radio made you really feel for him when he was not treated fairly (such as when the football boys tied him up in the back shed), and when the police officer arrested him for playing Santa Claus and passing out free gifts to the neighbourhood (cop thought he had stolen these).

當他受到不公平的對待時(比如足球男孩把他綁在后棚里),當警察因為他扮演圣誕老人并向鄰居分發免費禮物而逮捕他時(警察認為他偷了這些),"收音機"的真誠讓你真正為他感到難過。
This time, it was his mother's passing that tugged on the emotional strings. It's a simple scene but really does the trick. Radio's mother was such a caring figure despite her hardships and knowing what Radio would have to struggle through in life. It is no wonder this was so deep. And we also see, as usual, Coach Jones'immense understanding and compassion.

這一次,他母親的離世觸動了他的情感。這是一個簡單的場景,但確實做到了讓你感動。 "收音機"的母親是這樣一個如此體貼的人,盡管有很多困難,而且知道"收音機"在生活中必須經歷什么。 難怪"收音機"會有這么深的觸動。 和往常一樣,我們也看到了瓊斯教練的極大的理解和同情心。
There are lots of them. If I was allowed to include series, rather than just movies, the list would have to be long, given all the powerful moments in Breaking Bad, House MD, Battlestar Galactica, Black Sails, Farscape, and The Office.

有很多這樣的電影。 如果可以包括連續劇,而不僅僅是電影,那么考慮到《絕命毒師》、《豪斯醫生》、《太空堡壘卡拉狄加》、《黑帆》、《遙遠星際》和《辦公室》中的所有精彩瞬間,這份名單肯定很長。
But I'll list a few good examples of my "heart-piercing" scenes from movies:

但我會列出一些我看過電影中"令人心碎"場景的好例子:
1: The "nothing is over" monologue from "First Blood" (1982, Stallone).
It's the way it shocks you, the way he breaks his silence, combined with those powerful words, and how he goes from anger to despair in that monologue. It's far from perfect, but it deserves to be mentioned.

1:《第一滴血》(1982,史泰龍)中的"一切都沒有結束"的獨白。
他打破沉默的方式讓你震驚,加上那些強有力的話語,以及他是如何在獨白中從憤怒到絕望的。它遠非完美,但值得一提。
2: The "what have I got, Harry?" monologue from "Requiem for a Dream" (2000, Ellen Burstyn).

2:"我得到了什么,哈瑞?" 《夢之安魂曲》(2000 年,艾倫·伯斯?。┑莫毎?。
3: The "like god taking a photograph" monologue from "Empire of the Sun". (1987, Christian Bale).
I'm not sure why, but a young child experiencing an atom bomb explosion (at a safe distance), and trying to understand it, while having gone through being a war prisoner. It eventually seemed to all drive him mad, and this scene is one of the first steps on that journey, which culminates into the "bicycle ride" scene towards the end of the movie.

3:《太陽帝國》中的"像上帝一樣拍照"的獨白。(1987年,克里斯蒂安·貝爾)。
我不知道為什么,但是一個小孩經歷了原子彈爆炸(在一個安全的距離),并試圖理解它,同時經歷了作為一個戰俘。這一切似乎最終都讓他發瘋了,這一幕是那段旅程的第一步,最終在電影接近尾聲時變成了"騎自行車"的場景。
4: The "please say hello to me" line from "I am Legend". (2007, Will Smith).
So sad, so powerful, so extremely well acted. Put "Will Smith" on my list of great actors. Might be one of the most heart-rending scenes from a movie, even if it doesn't last very long.

4:《我是傳奇》中的"請向我問好"這句話。 (2007 年,威爾·史密斯)。
如此悲傷,如此強大,如此出色的表演,將"威爾·史密斯"列入我的偉大演員名單。 這可能是電影中最令人心碎的場景之一,即使它不會持續很長時間。
原創翻譯:龍騰網 http://www.mmg13444.com 轉載請注明出處


5: Gandalf is dragged down into the shadow by Durin's Bane, in "The Fellowship of the Ring". (2001, Ian McKellen, Sean Bean, Viggo Mortensen, and so on.)
When I first saw it, Durin's Bane (the Balrog) was the most intimidating and majestic monster I had ever seen in a movie. This extremely spectacular action scene then takes a quick turn and becomes very sad as the most lovable character in the movie series falls to his death - and all supported by great actors and wonderful music.

5:甘道夫在《指環王1:護戒使者》中被"都靈的克星"拖入陰影。(2001年,伊安·麥克萊恩、肖恩·賓、維果·莫特森等。)
當我第一次看到它時,"都靈的克星"(炎魔)是我在電影中見過的最可怕和最威嚴的怪物。這一極其壯觀的動作場面接著急轉直下,變得非常悲傷,因為電影系列中最可愛的角色墜落死亡了-這一切都得到了偉大演員和美妙音樂的支持。
6: The "you lied to me" scene in "Gifted". (2017, McKenzie Grace.)
Because this child actress has a bright future ahead of her, quite clearly. Fantastically acted though the entire movie, but her face says so much in this particular scene. This one hits you hard because it just refuses to stop being sad.

6:《天才少女》中"你騙了我"的那一幕。(2017年,麥肯娜·格瑞絲。)
這位童星前途光明,這一點很明顯。在整部電影中,她的表演都很精彩,但在這個特殊的場景中,她的面部表情表達出很多信息。這個會深深觸動你,因為它悲傷的停不下來。
7: The ending of "The Imitation Game". (2014, Benedict Cumberbatch.)
One of the best movies ever made, perhaps. Cumberbatch is great.What makes the ending especially sad is that this was actually done to the real Alan Turing. It's one of those horrible things that you wouldn't believe happened so recently.This requires some context to appreciate.

7:《模仿游戲》的結局。 (2014 年,本尼迪克特·康伯巴奇。)
也許是有史以來最好的電影之一。 康伯巴奇很棒。使這個結局特別悲傷的是,這實際上是對現實中真正的艾倫·圖靈做的。這是你不會相信最近發生的可怕事情之一。這需要一些背景才能理解
There's only one movie that has ever made me cry.

只有一部電影讓我哭過。
The main lead thinks of him as the hero who saves the world.

主角認為他是拯救世界的英雄。
He saves his best friend from enemies every time. He thinks he has super powers.

他每次都把最好的朋友從敵人手中救出來。他認為自己有超能力。
原創翻譯:龍騰網 http://www.mmg13444.com 轉載請注明出處


But, he doesn't know he's been the protagonist of a film since he's been born and everything and everyone around him is made up artificially for the film. But, the love between him and his best friend is real.

但是,他不知道自己從出生起就是一部電影的主角,他身邊的一切和每個人都是別人為這部電影編造的。但是,他和他最好的朋友之間的愛是真實的。
Soon, his best friend is lost. He thinks that some bad alien people have caught her.

很快,他最好的朋友就不見了。他認為一些壞的外星人抓住了她。
He travels all the way to another city to search for her. He makes some great friends on his way.

他不遠萬里到另一個城市尋找她。 他在路上結交了一些很好的朋友。
He sees his friend, but with her new best friend.(Crying moment, sad tears)

他見到了他的朋友,但是和她新的最好的朋友在一起。(哭泣的時刻,悲傷的淚水)
Then, towards the end his best friend is trapped in a fire. She screams for help, she cries 'Bolt!'.

然后,在接近尾聲的時候,他最好的朋友被困在一場大火中。 她尖叫著尋求幫助,她喊道"波特!"。
He hears her cry, he runs to save her.

他聽到她的哭聲,跑去救她。
He does in real what he has been doing in film since birth.

他真正地做了他從出生起就在電影中所做的事情。
原創翻譯:龍騰網 http://www.mmg13444.com 轉載請注明出處


He meets his best friend again, they're back together. He gets to know that other one was not really her best friend, he is.

他再次見到了他最好的朋友,他們又在一起了。 他開始知道另一個人并不是她最好的朋友,他才是。
This one has enough small moments to make me cry and smile and laugh and miss my pooch.

這個有足夠多的小瞬間讓我哭泣、微笑和大笑,想念我的狗。
In case you're still wondering about movie name, 'Bolt'.

如果你仍然想知道電影名稱,《閃電狗》。
At the very end of a movie called The Bear that was released in 1988. Although it was nominated for an academy award it didn't get a lot of hype and I found it quite by accident years after it was released. It's about an orphaned grizzly cub and the bond between him and a BIG male grizzly. Male grizzly bears usually kill cubs but not in this case (which involved the big male getting wounded by a hunter). it is a very family friendly and entertaining flick to watch. It was originally shot in French dialog (very little talking during the entire movie) but in 1989 was released in the USA in English.

在1988年發行的名為《熊的故事》電影的最后。雖然它獲得了奧斯卡獎的提名,但它并沒有得到太多的宣傳,我完全是在它發行多年后偶然發現的。這是關于一只孤兒灰熊幼崽以及它與一只雄性大灰熊之間的關系。雄性灰熊通常會殺死幼崽,但在這種情況下不會(這涉及到雄性大灰熊被獵人打傷)。這是一部非常適合家庭觀看的娛樂電影。它最初是用法語對白拍攝的(整部電影中很少說話),但1989年在美國以英語上映。
I like to tell people it took me and my grand daughter 6 months to watch the whole movie together because she would say, "Papa, lets watch The Bear" and would lay down next to me and I would fire it up. But at about 5 years old it never failed; within 5 to 10 minutes I would hear her start to snore so I would pause the movie and let her sleep. She saw it in bits and pieces but when she finally saw the whole movie she said it was great.

我喜歡告訴人們,我和我的孫女花了6個月的時間才一起看完整部電影,因為她會說,"爺爺,我們看《熊的故事》",然后躺在我旁邊,我就會打開電視。 但在大約5歲的時候,它從來沒有失敗過;在5到10分鐘內,我會聽到她開始打鼾,所以我會暫停電影讓她睡覺。她只看了零零碎碎的片段,但當她最終看完整部電影時,她說這部電影很棒。
原創翻譯:龍騰網 http://www.mmg13444.com 轉載請注明出處


A movie that hits me hard from a sad standpoint is The Notebook.

從悲傷的角度來看,有一部電影對我打擊很大,那就是《戀戀筆記本》。
Its 'a story about a young couple meeting and going through life together but towards the end Alzheimer's steps in and the wife goes through periods of not recognizing her own husband but he relishes those lucid moments when she remembers.

這是一個關于一對年輕夫婦相遇并共同度過一生的故事,但到了最后,阿爾茨海默癥出現了,妻子經歷了不認識自己丈夫的時期,他享受那些妻子記起時的清醒時刻。
At the end there is a scene where she starts slipping away. Just the momentary look on James Garner's face and his slight movements realizes this may be the final time he will "be with the love of his life." It is very powerful and brings a tear to my eyes.

結尾有一個場景,她的生命開始消逝。 詹姆斯·加納臉上的瞬間表情和他的輕微動作意識到這可能是他最后一次"與一生摯愛在一起"。 這一幕非常有力量,讓我淚流滿面。
Lord of the Rings: Fellowship of the Ring.This movie arguably goes for too long. By this point in the movie the audience is possibly drained... but they still do this so beautifully.

《指環王:護戒使者》:這部電影可以說太長了。在電影的這一點上,觀眾可能會流失……但它們仍然做得很出色。
Frodo reflects on what Ghandalf told him earlier. He reflects on how easily people are manipulated by the ring. He realises that "he is alone", but a true friend, nearly dying, shows his unquestioning loyalty. He need not be alone anymore. His whole adventure is going to be different, because of him. Hits me OMG

佛羅多回想起甘道夫早些時候告訴他的話。 他反思人們是多么容易被戒指操縱。 他意識到"他是孤獨的",但佛羅多有一個真正的朋友,在瀕死之際,(山姆)表現出了他絕對的忠誠,他不必再孤單一人了。因為他(山姆),佛羅多的整個冒險將變得不同。 我的天哪。
Big Hero 6.

《超能陸戰隊》
This movie surprised me. I knew there would be Japanese cartoon like emotion but i wasn't expecting to feel this much!

這部電影讓我很驚訝。 我知道會有像日本動畫般的情感,但我沒想到會有這么多的感受!
The brother has died. Then Hiro finds a video of him.

哥哥已經死了。然后小宏找到了他的一段視頻。
His brother had NOTHING but good intentions for others. Nothing but a desire to help. "I'm not giving up on you" and "You're going to help so many people" OMG this hits me every time. I don't know, something about the loss of someone who cares so much about others he's never met.

他的哥哥對別人只有善意。除了一個想幫忙的欲望,別的什么都沒有?!拔也粫艞壞恪焙汀澳銜椭敲炊嗳恕?,我的天啊,這每次都能觸動我。我不知道為什么,大概是因為失去了一個如此關心他卻又從未謀面的人。
The Shawshank Redemption,Ok, everyone knows this movie is brilliant and has a lot of feels. But getting it down to one scene… I have to go down to brooks leaving the jail.

《肖申克的救贖》,好吧,大家都知道這部電影很精彩,很有感召力。但是把它歸結到一個場景…我必須離開監獄去找布魯克斯。
This scene is unquestionably brilliant.He speaks slowly, and with a sort of "suppressed emotion", and he pauses, speaking out his letter, so we are forced to experience what has upset him, with him. He has an expressive face, and seems totally detached and nothing to look forward to. He can't even commit another crime, thus he even feels that he has failed at failing. He carves his name in bit of wood hoping at least someone, some day, will know he existed. It's rock bottom that you can't help but feel isn't his fault

這一幕無疑是精彩的。他說得很慢,帶著一種"壓抑的情緒",他停頓了一下,說出了他的信,所以我們不得不和他一起經歷讓他心煩不安的事情。 他有一張富有表現力的臉,看起來完全超然,沒有什么可期待的。 他甚至不能再犯一次罪,因此他甚至覺得自己失敗了。 他把自己的名字刻在一塊木頭上,希望至少有一天有人會知道他的存在。 你不由自主地覺得這不是他的錯。
Every time I watch Swades, it gives me goosebumps. What a fantastic movie! And one of the best performances by Shahrukh Khan. And of course; every scene is captured so beautifully by Director Ashutosh Govarikar.

每次我看《吾土吾民》,它都會讓我起雞皮疙瘩。 多棒的電影??! 也是沙魯克·汗最好的表演之一。 當然, 每個場景都被導演阿素托史·哥瓦力克拍的非常漂亮。
A.I. Artificial Intelligence - the scene in which Mum leaves David, the robot, in the forest.

《人工智能》-媽媽把機器人大衛留在森林里的場景。
The Green Mile - the scene of Coffey's execution. He refuses to take the hood because he's afraid of the dark.

《綠里奇跡》,科菲被處決的現場。他拒絕帶兜帽,因為他怕黑。
The Theory of Everything - I can't pick only one scene because the entire movie is very emotional. It is very saddening to watch the main character (Stephen Hawking) slowly losing his ability to walk and speak.

《萬物理論》 - 我不能只選擇一個場景,因為整部電影都非常感人。 看著主角(史蒂芬·霍金)慢慢失去走路和說話的能力,令人非常難過。
Marley and Me - the movie which plays with our emotions big time. First, they make us care for the playful puppy and make us fall in love with him, and then, after an hour, he is put to sleep.

《馬利和我》 - 這部電影很大程度上觸動了我們的情感。 首先,它讓我們關心這只頑皮的小狗,讓我們愛上,然后,一個小時后,它就會長眠。
You're Not You - the entire movie. Hillary Swank plays a woman suffering from ASL.

《溫暖漸凍心》 - 整部電影。 希拉里·斯萬克飾演一名患有漸凍癥的女性。
The Pianist, Schindler's List - painful to watch from the first minute to the last.

《鋼琴師》,《辛德勒的名單》 - 從第一分鐘到最后一分鐘都令人痛苦。
Wit, directed in 2001 by Mike Nichols and starring Emma Thompson. Adapted from the Margaret Edson play, it is the story of an English Literature professor who receives a sudden terminal cancer diagnosis.

《拋開自我空間》,2001年由邁克·尼科爾斯執導,艾瑪·湯普森主演。該劇改編自瑪格麗特·埃德森的戲劇,講述了一位英國文學教授突然被診斷為癌癥晚期的故事。
The scene that I'm afraid to revisit is a moment when she is partially conscious in her hospital bed, and her former professor and mentor comes to visit her and sees her suffering. So what does this old woman do, maybe recite some poetry? No, she reads to her The Runaway Bunny.

我不敢重溫的場景是:她躺在病床上半清醒的時刻,以前的教授和導師來看望她,看到她的痛苦。那么這位老婦人做什么,也許會背誦一些詩歌?不,她給自己讀《逃跑的兔子》。
Death, be not proud (Holy Sonnet 10) John Donne, 1572 - 1631

死神,你莫驕傲(圣十四行詩第10首) 約翰·鄧恩,1572 - 1631年
Call me a baby, but definitely The Fox And The Hound. If you have seen it, you know how truly heartbreaking it is. I bawl my eyes out every time I watch it. And's it's never just one scene that gets me; it's several. First of all, it is about the fox named Tod whose mom gets killed by a hunter. So, with the help of an owl , he gets taken in by an old widow.

你可以叫我小孩子,但《狐貍與獵狗》絕對要提,如果你看過它,你就會知道它是多么令人心碎。 我每次看都要大哭一場。讓我著迷的不只是一個場景,而是其中好幾個場景。 首先,這是關于一只名叫托德狐貍的故事,它的媽媽被獵人殺死了。 因此,在一只貓頭鷹的幫助下,他被一位老寡婦收養了。
The widow is the neighbor of a hunter who owns two hunting dogs, one puppy named Copper. Copper and Tod meet and become the best of friends. There is this one line, when Tod is like, "We'll always be friends forever, right, Copper?" And Copper replies with "Yeah, Tod, forever." (I may have reversed their lines) Until Copper grows and realizes his job with hunting animals.

這個寡婦是一個獵人的鄰居,他有兩條獵狗,其中一條叫卡普??ㄆ蘸屯械孪嘤?,并成為了最好的朋友。有一句臺詞,托德說,"我們永遠是朋友,對嗎,卡普?"卡普回答說"是的,托德,永遠?!?我可能把它們的臺詞顛倒過來了)直到卡普漸漸長大,并意識到他的工作是狩獵動物。
Tod accidentally injures the other hunting dog who Copper had become friends with, angering Copper and the owner of the dog. The owner goes to the widow's house and threatens to kill Tod, so she had to release him into the wild, which was really got me. It was so sad.

托德不小心弄傷了另一只和卡普成為朋友的獵狗,這激怒了卡普和他的主人??ㄆ盏闹魅巳ス褘D家威脅要殺了托德,所以她不得不把他放回野外,這真的讓我很惱火。這太令人傷心了。
There was a heartbreaking song playing in the background while the widow's thoughts reflect on how much she loves Tod. She leaves him in the forest, leaving Tod confused and hurt. The hunter knew she would make that choice, and sets up traps in the forest to kill Tod. Copper happily helps with them. Long story short, they save each other, but still aren't friends again. At the end, when it shows them separated, it plays back on the lines about them being friends forever.

背景音樂是一首令人心碎的歌曲,而寡婦的思緒反映了她有多愛托德。她把托德留在森林里,這讓托德感到困惑和受傷。獵人知道她會做出這樣的選擇,于是在森林里設下陷阱來殺死托德??ㄆ蘸軜芬獾貛椭褘D和托德。長話短說,卡普和托德互相拯救,但不再是朋友。最后,當畫面顯示他們分開時,畫面回放著他們永遠是朋友的臺詞。
It doesn't sound very sad when I describe it, but when you watch it, it is so sad.

當我描述的時候,它聽起來不是很悲傷,但是當你看的時候,它是那么的悲傷。
2. Departures - a Japanese Movie. This unique movie has a lot of warm moments that fill your eyes with tears. A musician who loses his job, turns into one who decorates corpses. How he deals with that forms the crux of the story.

2.《入殮師》-一部日本電影。這部獨特的電影有很多溫暖的瞬間,讓你熱淚盈眶。一個失去工作的音樂家,變成了一個裝飾尸體的人。他如何處理那這件事構成了故事的關鍵。
原創翻譯:龍騰網 http://www.mmg13444.com 轉載請注明出處


3. Lo impossible - the scenes of tragic moments faced by a tourist family in the tsunami hit Indonesia.

3.《海嘯奇跡》-印度尼西亞海嘯中一個游客家庭所面臨的悲慘時刻。
原創翻譯:龍騰網 http://www.mmg13444.com 轉載請注明出處


Mike (De Niro) finds his friend Nick (Christopher Walken) in a crowded gambling club, but Nick appears to have no recollection of his friends or his home. Mike enters the game of Russian roulette against Nick, hoping to jog his memory and persuade him to come home, but Nick's mind is gone. To keep him from taking another turn, Mike grabs Nick's arms, which are covered in scars. At the last moment, after Mike reminds Nick of their hunting trips together, Nick recognizes Mike and smiles. Nick raises the gun to his temple, and pulls the trigger, killing himself. Mike tries reviving him, but to no avail.

邁克爾(德尼羅飾)在一個擁擠的賭博俱樂部找到了他的朋友尼克(克里斯托弗·沃肯飾),但尼克似乎不記得他的朋友或他的家。邁克爾進入俄羅斯輪盤賭的游戲,與尼克對弈,希望喚起他的記憶,說服他回家,但尼克對所有已經麻木了。為了不讓他再賭一輪,邁克爾抓住尼克滿是傷疤的手臂。在最后一刻,邁克爾提醒尼克他們曾經一起的狩獵旅行,尼克認出了邁克爾,然后笑了。但仍然尼克把槍舉到太陽穴,扣動扳機,自殺了。邁克爾試圖喚醒他,但無濟于事。
The Deer Hunter (1978)

《獵鹿人》(1978)
This movie always make me so emotional and it's one of the best movie scenes in history.

這部電影總是讓我如此激動,這是歷史上最好的電影場景之一。
I find that music plays a big part in my emotional response to a film. One musician that has a significant effect on me is Thomas Newman. I find myself listening to his music, transported back to the emotion of a scene and carried along in a wave of it; crying often ensues.

我發現音樂在我對電影的情感反應中起著很大的作用。有一位音樂家對我影響很大,他就是托瑪斯·紐曼。我發現自己聽著他的音樂,回想起那一個幕的情感,情緒隨著音樂起伏,眼淚常隨之而來。
原創翻譯:龍騰網 http://www.mmg13444.com 轉載請注明出處


Possibly the most poignant memory of this for me was Finding Nemo. But I am certain there are others: Patch Adams, Meet Joe Black, Little Women.

對我來說,最深刻的記憶可能是《海底總動員》。 但我確信還有其它的:《心靈點滴》、《第六感生死緣》、《小婦人》。
原創翻譯:龍騰網 http://www.mmg13444.com 轉載請注明出處


The scene that always makes me cry is one of the finals scenes in Coco. Miguel has just returned to the land of the living and he must get Coco to remember Hector, or else he will be gone forever. He does everything he can to get her to remember. Showing her the guitar and the picture, as his family is right outside, trying to get in.

總讓我流淚的場景是《尋夢環游記》最后的場景之一。米格爾剛剛回到人間,他必須讓可可記住??送?,否則他將永遠消失。他竭盡全力讓她記住。 給她看吉他和照片,而他的家人就在外面,想要進去。
The moment that makes me cry is when he start playing "Remember Me" and Coco sings along with him. Their family watches, and doesn't stop him. It's very touching moment and always makes me cry, no matter how many times I watch it.

讓我流淚的一刻是當他開始演奏"記住我"以及可可和他一起唱歌的時候。 他們的家人看著,并沒有阻止他。 這是一個非常感人的時刻,無論看多少次,總是會讓我流淚。
原創翻譯:龍騰網 http://www.mmg13444.com 轉載請注明出處


There are a few films which make me cry, but "Les Misérables" (the musical version of 2013 [1]) is definetely that 'every time' kind.

有幾部電影都讓我落淚了,但《悲慘世界》(2013年的音樂版[1])絕對是那種"每次都哭"。
It's not only about the music, which is one of my weaknesses, but It's also because of the whole context. The roughness of life, the injustices and suffering which some people are submitted to, the way we live mostly prefering a limited vision arround us, than a wider one. In contrast to the needings and wills for changes, for justice, fighting for what is wright (or what is believed as right).

不僅是因為音樂,這是我的弱點之一,還因為整個環境。生活的殘酷,一些人不得不忍受的不公和痛苦,我們的生活方式更傾向于我們周圍有限的視野,而不是更廣闊的視野。與要求變革、爭取正義、為正義(或被認為是正確的事情)而戰的需求和意愿形成對比。
A particular scene, or scenes in this case, is the Fantine's woe, in which she's abandoned, became unemployed, out of resources, and desperated. It all culminates in the 'I dreamed a dream' performance when you can totally see her sorrow, feel the pain of having you dreams teared apart, while you're being destroyed and killed from inside (and outside simultaneously).

一個特殊的場景,或者說在這種情況下的場景,是芳汀的悲哀,她被拋棄,失業,失去一切,絕望。這一切都在"我做了一個夢"的表演中達到高潮,你可以完全看到她的悲傷,就如同感受到你的夢被撕裂的痛苦,而你卻被從內心(同時也是從外部)摧毀和殺死。

原創翻譯:龍騰網 http://www.mmg13444.com 轉載請注明出處